(Photo: dresser is fully painted and ready for decorative hand painted details)
I have been steady working on the Eco dresser furniture piece. Now after some final changes and adjustments to the design and its placement on the piece I will be painting the decorative details over the weekend. This is one of many pieces of furniture that I have been working on that will be ready and posted for purchase.
I have acquired some beautiful old rocking chairs that would look beautifully hand-painted for a baby's room but I'm open to ideas, I would love your feed back and hear some of your suggestions, recommendations for the rocking chairs. In the mean time is there a special someone you love to give a gift but just don't know what? A gift certificate is a great gift idea for that special someone that can be a challenge at times to purchase for. You can purchase gift certificates starting from $20.00 up to $200.00 for anything on my site they can be used towards a commission piece as well.
http://www.etsy.com/shop/MaggieHandPainted?section_id=7508143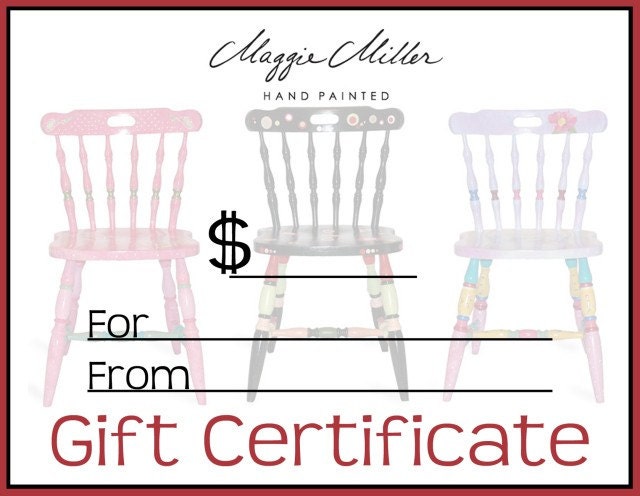 (Image source: Maggie Miller Hand Painted You will receive a certificate code that the recipient must have in order to redeem the certificate.)